Children come to school with a love and trust that is normally shared only with the parent. That love and trust must be fostered and protected in any setting that becomes a substitute for home. Our purpose at The Children's Place is to do just. We will provide the warmth and personal touch that your child needs
The Children's Place offers you child a Developmentally Appropriate Program which includes: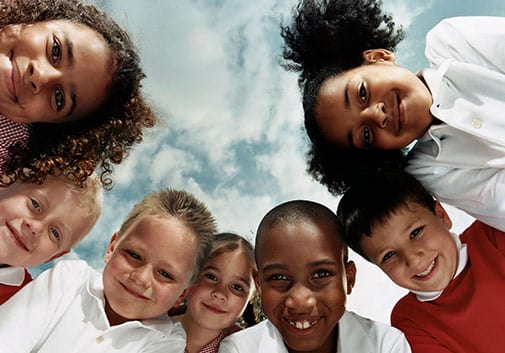 Thousands of families have enrolled their children at The Children's Place since opening in 1996. 
The Children's Place enrolls children starting at 6 weeks thru the age of 12 years. Our objective is educating the whole child, while fostering intellectual, creative, social and physical development. Our childcare believes in the inherent strengths of diverse backgrounds, we celebrate the cultural differences, individual interests and personal talents of your child.
The application process includes completing enrollment forms and submitting a copy of your child's immunization record. Please stop by for a school tour and an enrollment packet.
Our goal is to create a warm, open environment where children feel safe, loved, and excited enough to explore and seek answers to their questions. We challenge every child to surpass his or her own current personal best and help them over the hills and through the valleys of these growing years. The Children's Place is particularly proud of its diversity and takes every opportunity to celebrate those characteristics that make us different. We welcome all who come through our door.